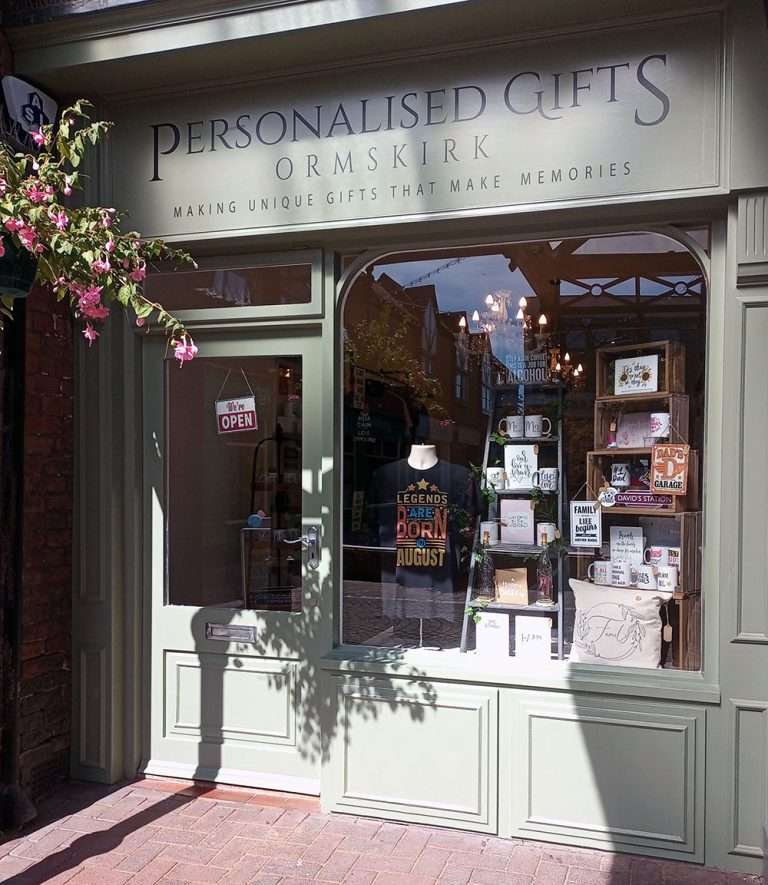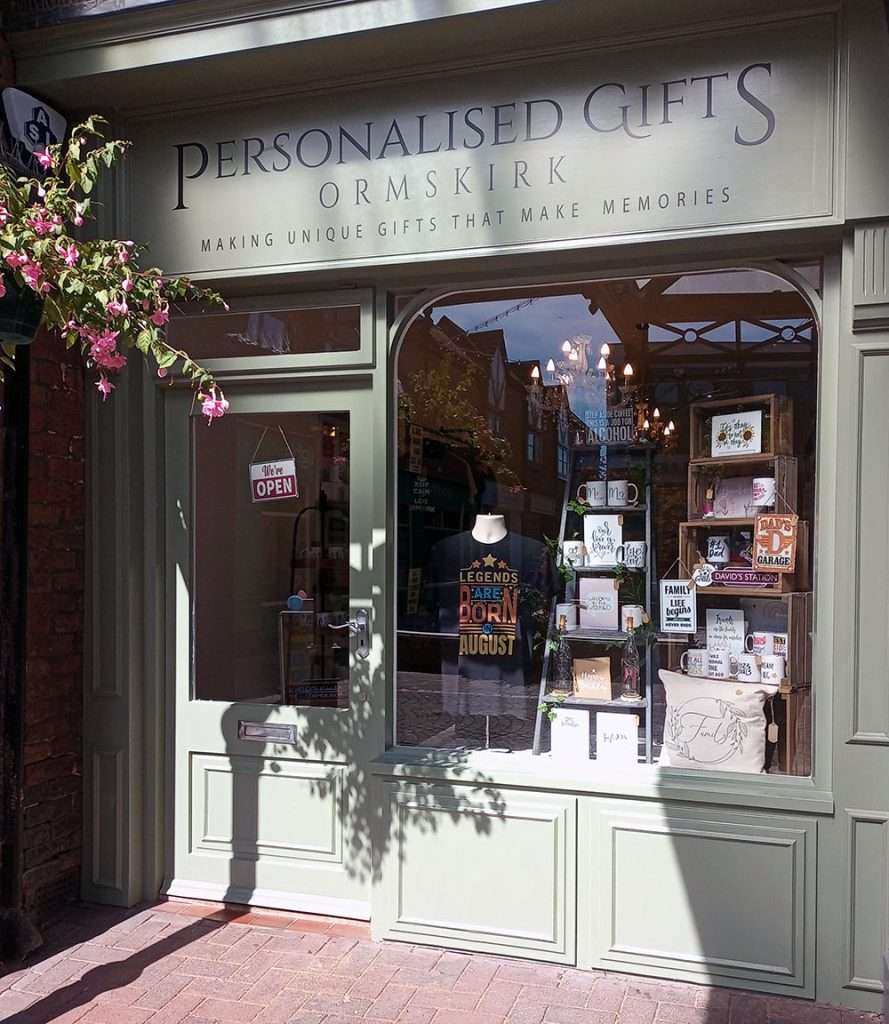 Why Shop at Personalised Gifts Ormskirk?
While most businesses are closing their doors on the high street and moving online, We're doing things a little different.
We are proud to live local and we print all our Personalised Gifts inside our shop in the centre of Ormskirk.
We specialise in creating unique gifts you can't buy anywhere else and if you want them personalised we can usually do it the same day!
Quite simply we have an unlimited number of products! Since we design and print everything ourselves instore we can make you a unique gift even if you can't see it on our shelves!
Visit us Today
You'll find an old fashioned warm welcome, no hard sales pitches and you might just find that special gift you are looking for.
What makes us so different?
We are a family run business and print every single item to order by hand in our Ormskirk shop
Simply choose the gift you would like for our vast range and we can personalise it with a name, date or even a special location.
We don't just print T Shirts in our Ormskirk shop!
We also print many other bespoke items –
Metal Signs – Great for hanging in the shed, garage, kitchen or even outdoors
Hoodies – Traditional over the head and full zip up hoodies
Stickers and Vinyl Decals – Perfect to decorate your own items
Beautifully designed hand printed cushions
Mugs, A personalised mug is a fantastic gift
Moneyboxes– a truly unique moneybox makes a fantastic gift for someone saving for that special item
Pencil cases, Make-up bags, Cotton shopper tote bags and much much more
Just pop in, we're in the heart of Ormskirk and we can help you produce a truly unique personalised gift
Personalised design is about passion, quality and craftsmanship, hand printed onto cotton or linen items to create a lasting memory for the people you love or special occasions. Whether it's a mug for a best friend or a gift for your new baby.
Personalised Gifts Ormskirk is a local family run business that specialises in individual and luxury gifts for special occasions. We have a passion for gift giving and try to include that as part of the service we offer our customers. We believe that every gift should be beautiful.
We're in the news and it's all good news!
Printware and Promotion –  Printing industry's magazine 
Print Week – Printing Industry Magazine
Housewares News – Homeware industry news
Business Cheshire Women in Business.