Purchasing a personalised 50mm pin button badge from our independent, locally owned gift shop in Ormskirk is a unique and enjoyable experience. The shop, owned by Michelle, is filled with a wide variety of gifts that are sure to delight anyone. However, A real highlight of the shop is the selection of personalised pin button badges that can be customised to suit the individual customer.
The process of personalising a badge is simple and straightforward. Customers have the option of choosing from a variety of designs, or they can create their own custom design. We are able to assist with the design process, providing helpful suggestions and tips to ensure that the final product is exactly as you desire. Once the design has been finalised, it is printed onto the badge in high-quality, ensuring that the badge is long-lasting and durable.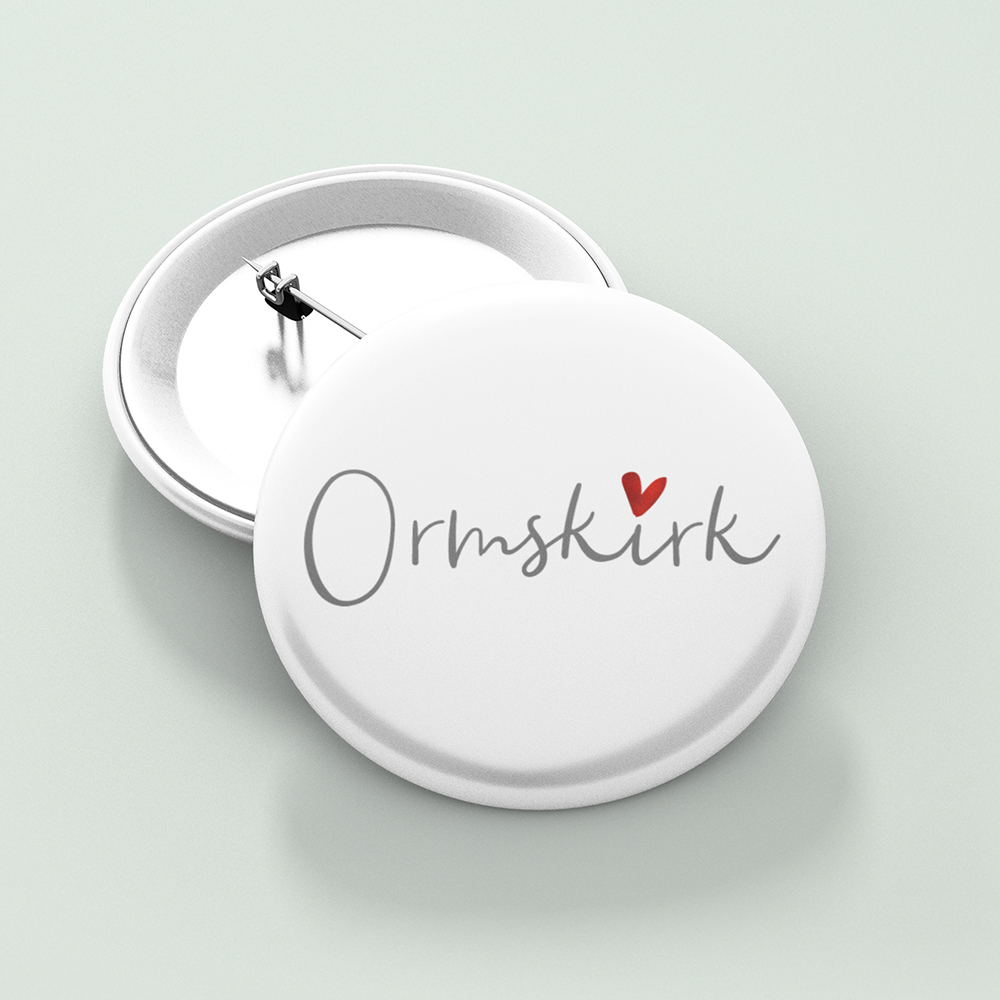 Upon entering the shop, you are greeted by the friendly and attentive Michelle who is more than happy to assist with any queries or requests. The shop is well organized and easy to navigate, making it simple to find the perfect gift. We are happy to guide you through the process of personalising your own badge.
One of the best things about buying a personalised badge from our independent, locally owned gift shop is the personal touch that is added to the process. Michelle, the owner of the shop, takes great pride in her business and is dedicated to providing a quality service to her customers. She is friendly and always willing to go the extra mile to ensure that you are completely satisfied with your purchase.
The personalised pin button badges are not only a unique and personal gift, but also make for an unusual talking point to help start a conversation. They also make for a great keepsake, a wonderful reminder of a special time in your life.
For our customers, these badges are a great way to add a touch of fun and personality to their everyday lives. Worn on a jacket, bag or even a hat, makes them a fun addition to any outfit that can be worn anywhere.