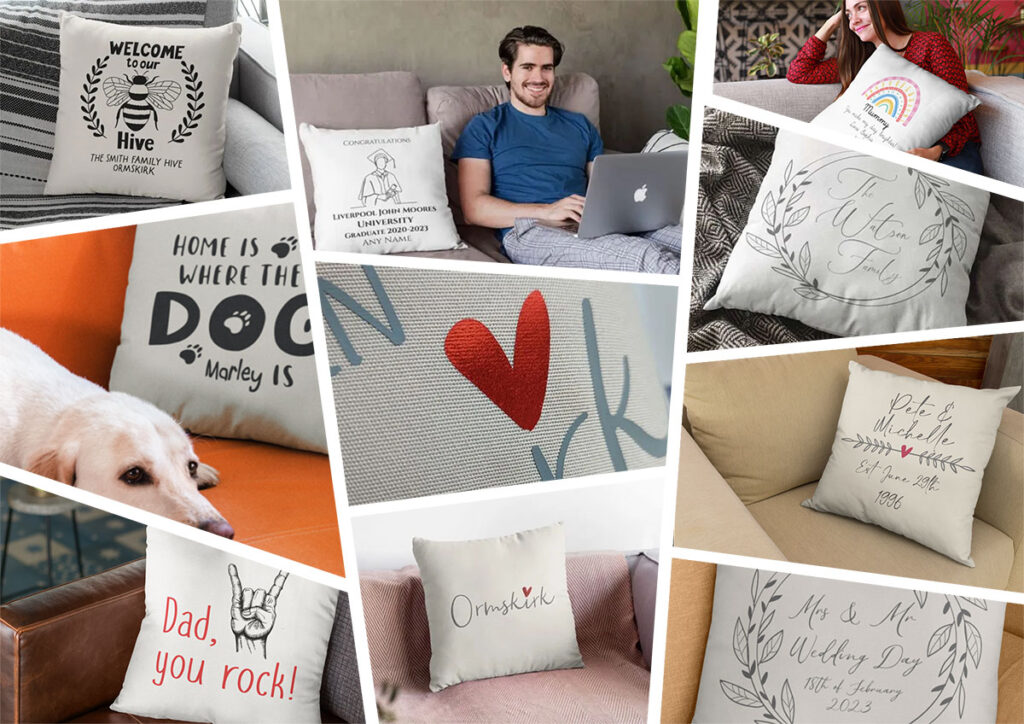 If you're searching for a one-of-a-kind cushion, check out our shop in Ormskirk town centre. We offer an extensive range of cushion options that can be customised with your own text, images, or designs. Whether you're looking for a special gift or simply want to add some character to your home, our personalised cushions are the ideal choice.
One of the best things about our shop is the speed and efficiency of our service. We know that folks lead busy lives and don't have time to wait around for orders to be fulfilled. That's why we offer a same-day service, so you can walk in, choose your cushion and walk out with it on the very same day. This is amazing for last-minute gifts or for those who just can't wait to receive their new cushion.
The quality of our products is top-notch as well. We only use the finest materials, from the softest and most comfortable cushions to the most vibrant and long-lasting inks. This means that your personalised cushion will not only look grand, but will also last for many years to come. We take great care and attention to detail when creating each cushion, making sure that every one is of the highest quality.
We design & print Cushions instore – visit us for more details
We've also got a wide variety of design and personalisation options. You can choose from a wide range of colours and fonts, add images and designs of your own, or even have your own photograph printed on the cushion. This means you can create a truly unique and personalised cushion that's perfect for your home or as a gift.
In addition to our cushions, we also offer a wide range of accessories and other home décor items. So, you can find matching mugs, coasters, chopping boards, tea towels and more to complement your cushion and give your home a cohesive look.
There are plenty of reasons to visit our shop in Ormskirk town centre. Whether you're looking for a unique and special gift, or just want to add a bit of personality to your own home, our personalised cushions are the perfect choice. With our same-day service, top-notch products, and wide range of design options, you can be sure you'll be pleased with your purchase. So, come and visit us today, and see for yourself why our shop is the go-to destination for personalised cushions in Ormskirk town centre.