If you're on the looking for a truly special gift for the beer drinker in your life, we'd love you to take a look at our stainless steel bottle openers. These bottle openers are not only stylish and unique but they also make for a wonderfully personal gift for that special someone.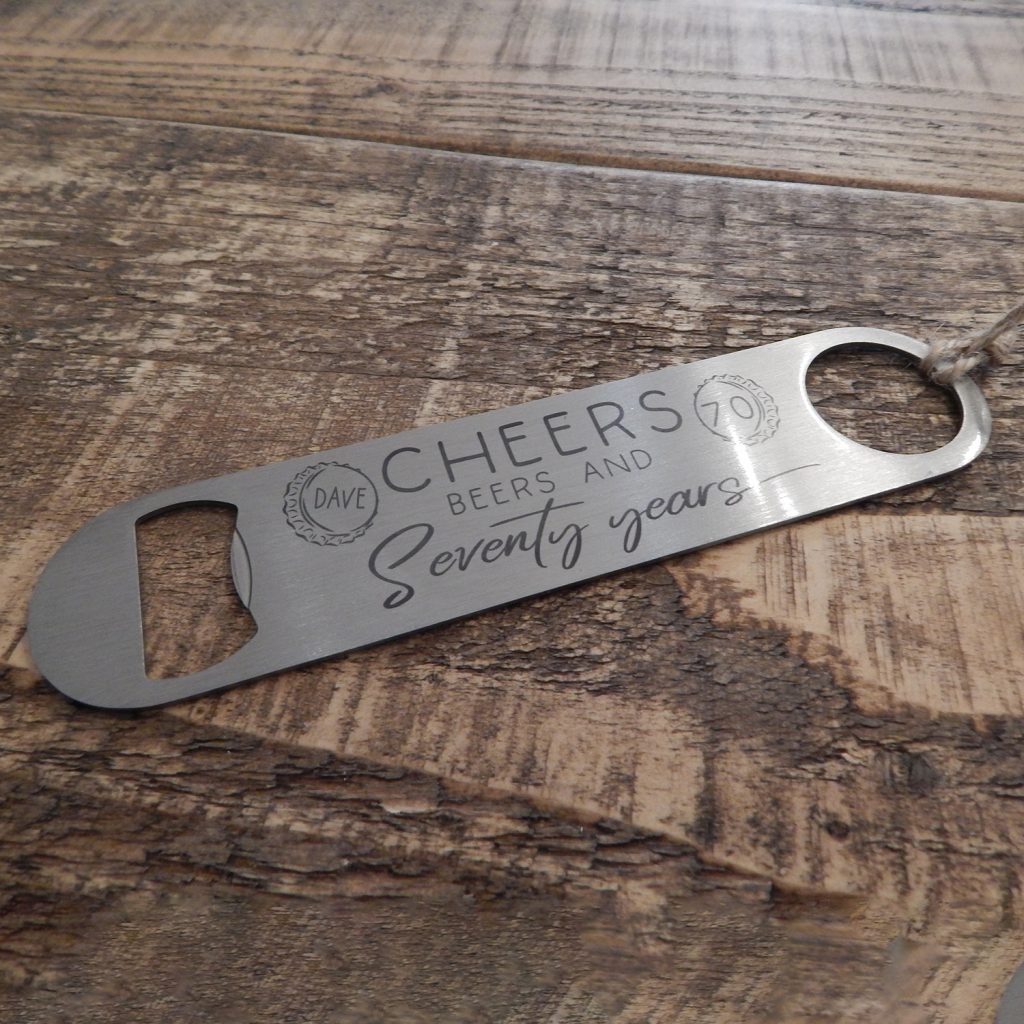 We have two different styles of personalised bottle opener on offer in our Ormskirk shop, a full-sized, speedy bar blade and our super trendy credit card sized wallet bottle opener for on the go use.
The bar blade is a longer, blade style opener that's great for use in a bar or home kitchen. it's design allows for much more personalisation than the wallet opener and since it's made from a thick stainless steel it is sure to last for years even with the most thirsty beer drinker using it daily!

Our credit card sized bottle opener is intended for mobile use. It's small enough to fit into your wallet in the credit card slots, making it a great choice for parties, picnics, festivals and even camping trips in the woods, these make fantastic gifts for the best man at a wedding or just to say thank you.