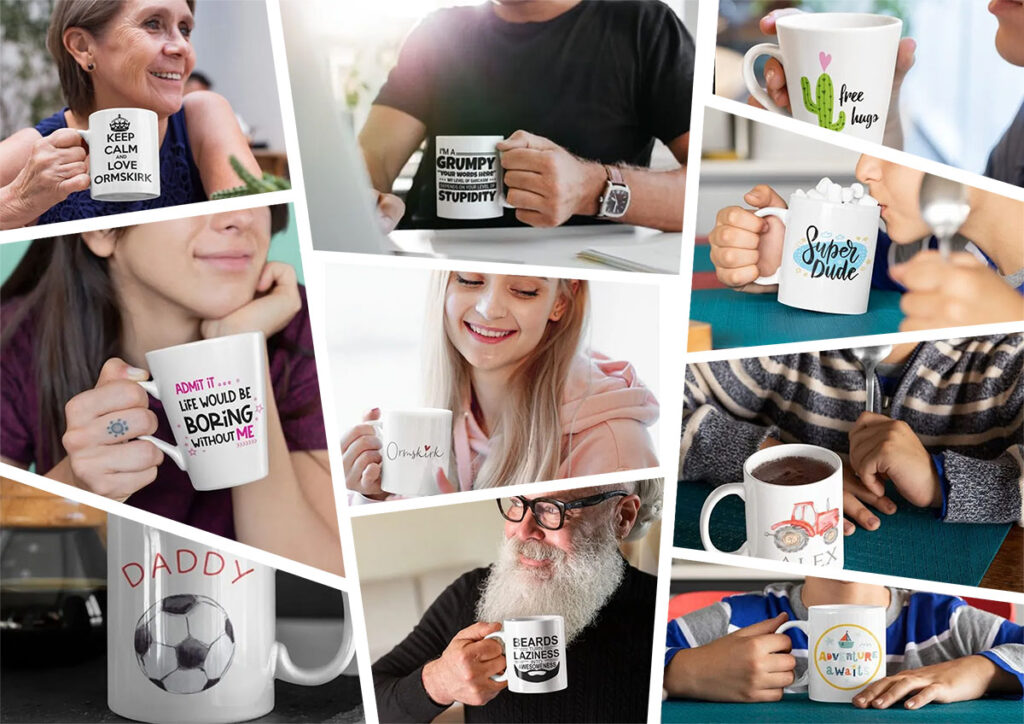 Personalised mugs are a great way to add a personal touch to any gift or to make your morning cup of coffee or tea even more special. One great option is to visit our Mug Printing Shop in Ormskirk.
There are several benefits to buying personalised printed mugs from a brick-and-mortar shop like us, as opposed to buying them online. One key advantage is that you can see the mugs in person before you buy them. This allows you to get a sense of the quality of the mugs and to see the personalisation options that are available. Additionally, you can also ask us for recommendations and advice on the best personalisation options for your needs.
Another advantage of buying personalised mugs from a shop like Personalised Gifts Ormskirk is that you can get the mugs printed the same day! This means that you don't have to wait for the mugs to be shipped to you, which can be especially convenient if you need the mugs for a gift or event that is coming up soon.
Buying from our shop allows you to handle the product, check for any defects or issues, and ensure that the product is of good quality before making the purchase. This is especially important for mugs, as you'll want to ensure that they are made of durable materials and that the printing is of good quality.
We design & print Mugs instore – visit us for more details
Buying personalised mugs at Personalised Gifts Ormskirk can also be a more pleasant and personal shopping experience. You can ask us questions, request advice and recommendations and see the products on display. Moreover, in case of any issues or defects, you can always go back to the store and get it resolved. No more costly return postage and waiting for weeks for resolutions!
In contrast, buying personalised mugs from an online website can be more convenient in terms of being able to browse a wider selection of mugs from the comfort of your own home. However, it's important to be aware that the quality of the mugs may vary depending on the website, and you may not be able to see the mugs in person before you buy them. Additionally, delivery times and costs may vary, which can be a disadvantage if you need the mugs quickly.
Overall, buying printed mugs from a shop like Personalised Gifts Ormskirk offers a number of advantages, including the ability to see the mugs in person, get them printed the same day, ensure the quality of the product and have a more personal shopping experience. While buying online may be more convenient, it may not provide the same level of assurance and personalisation as buying from our shop.